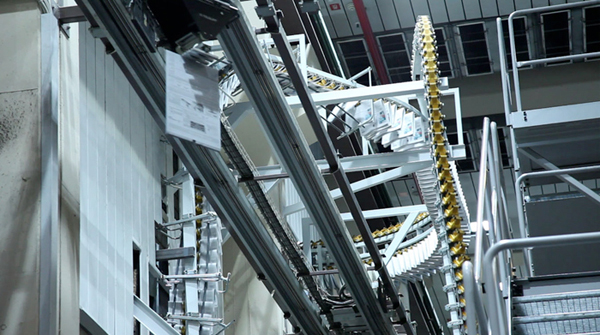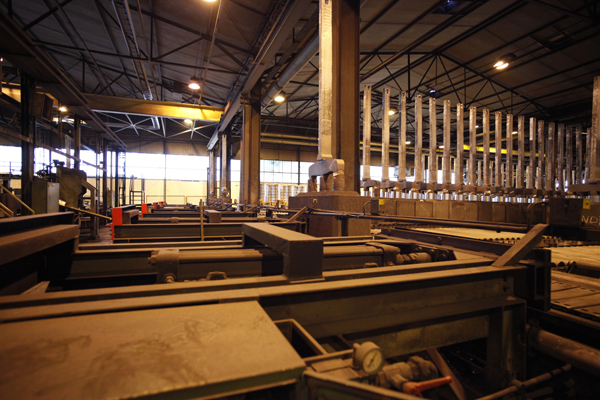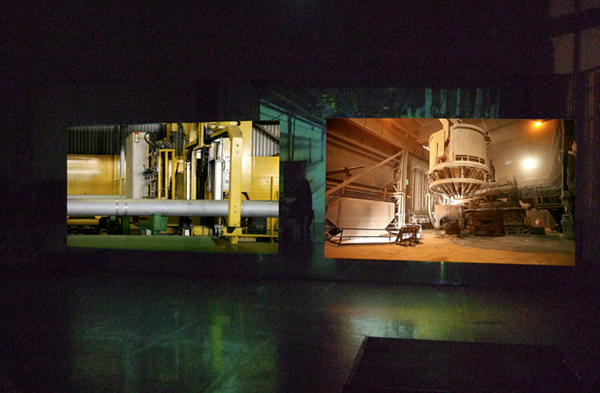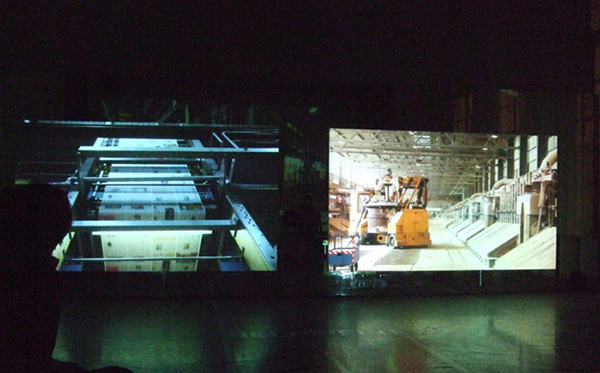 ›The Choreography of Organisation‹
PACT Zollverein, Performing Arts Choreografisches Zentrum NRW, 2011
Director | Exhibition Design
The second part of Borderline, a PACT research project that deals with the latest practice and concepts at the point where art and the economy connect, gives rise to a film installation entitled ›Choreography of Organisation‹.
In the film cultural scientist Eva Kiefer and scenographer Katleen Arthen go looking for the essential constants of dance – space, movement and rhythm – within industrial production methods employed by companies based in and around Essen (Ruhr District).
The two parallel presented films are focusing on the flow of machine movements in space, like steel boilers or hydraulic rollers. Through exact correspondence they create an aesthetic form - a choreographed dance.
Part 1: ›The Cartography of Tangencies‹
Part 2: ›The Choreography of Organisation‹
Part 3: ›The Sketchbook of Tangencies‹
> Pact Zollverein