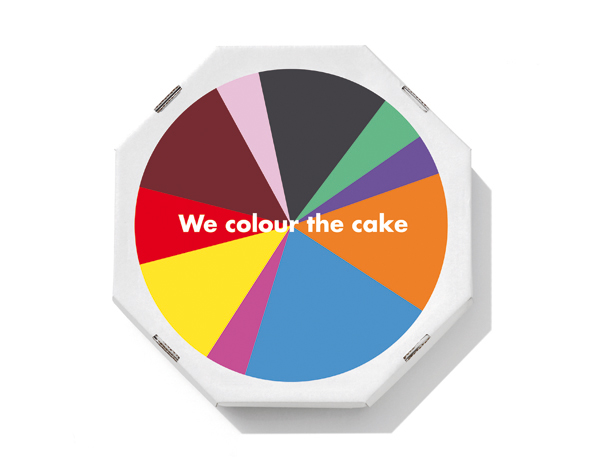 EnsaimadArt
We colour the cake
Illustration
Can a sticker have a positive effect on society?
Ensaimadart is a charitable artistic project organised by Infolio (Astrid Stavro and Pablo Martín) to celebrate Amadip Esment's 50th Anniversary, a non-profit organisation for people with intellectual disabilities.This charity initiative was asking international artists, designers and illustrators for the design of the round label (270mm in diameter) attached to the iconic octagonal boxes containing Majorca's most famous pastry – the Ensaimada.
www.ensaimadart
All profits from the sales of the ensaimada boxes and catalogues will go to the amadip.esment
foundation and will be used to create working opportunities for disabled people.
The limited edition EnsaimadArt boxes are for sale online at
www.tienda.amadipesment.org