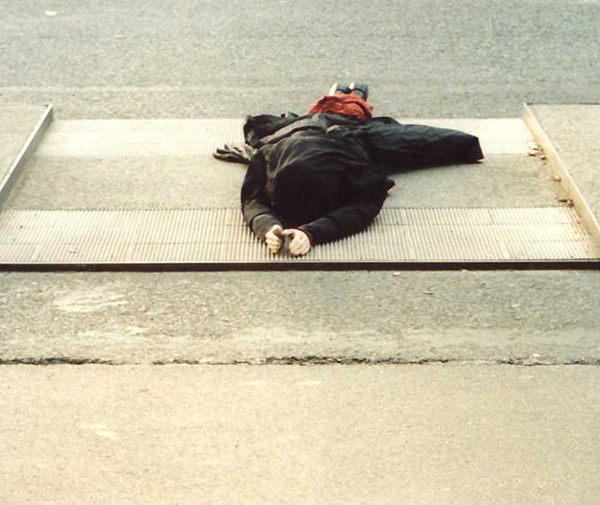 ›Das Philoktet Project‹
Berliner Festspiele, spielzeit`europa
Exhibition Design
Every year from October to January "spielzeit'europa" features exceptional and outstanding theatre
and dance productions at the "Haus der Berliner Festspiele" (German Federation for Cultural Events Berlin).
In this work the Argentinean theatre director Emilio Garcia Wehbi placed 25 hyperrealistic figures on various
places and streets around Berlin and documented the reactions of the public. We accompanied the whole
intervention within the city of Berlin and developed the exhibition space in the Haus der Berliner Festspiele.
2004
www.berlinerfestspiele.de