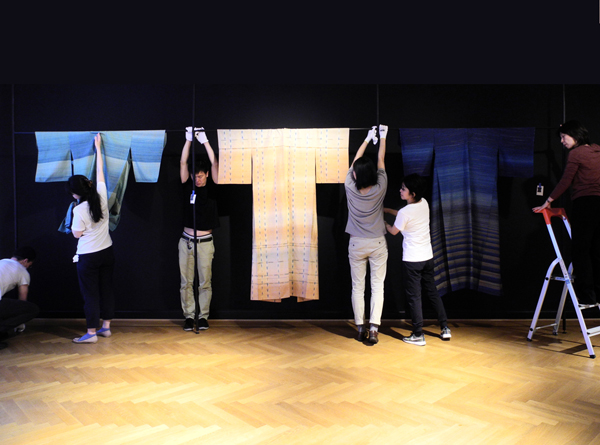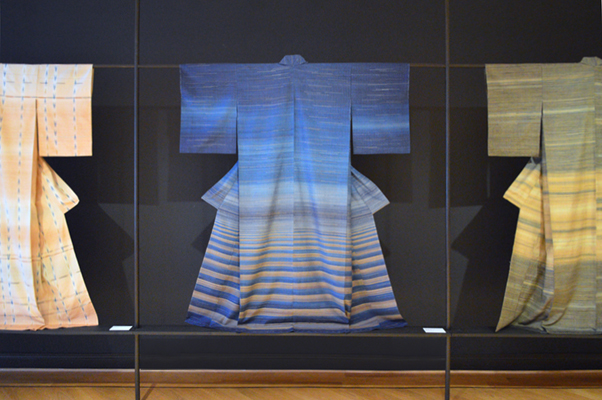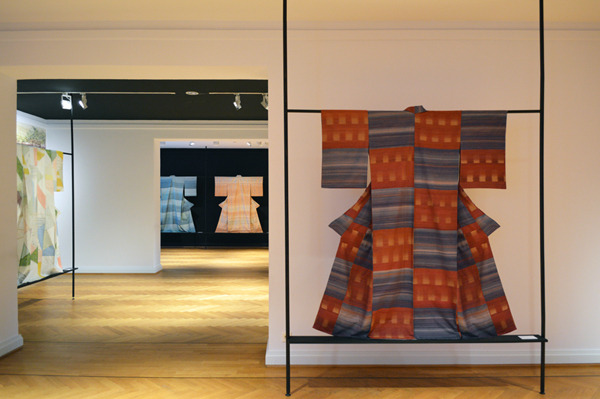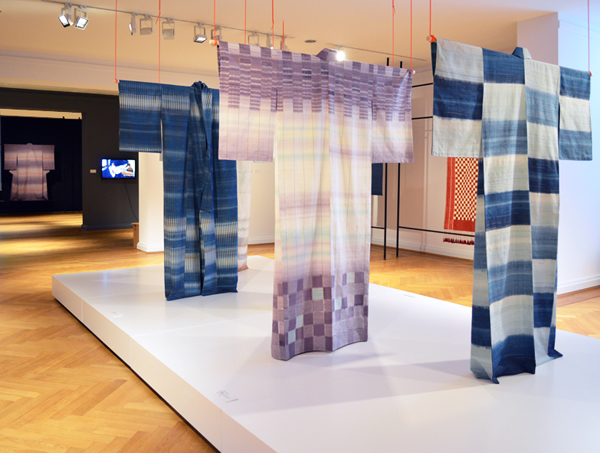 Kimono. Fukumi and Yoko Shimura. Japonism
Exhibition Design
The Kimono-artists Fukumi Shimura and her daughter Yoko, dedicated their lives to the old art of Kimono making. Their Kimonos are handmade out of silk floss and colored with plant dyes. This process results in unique designs with individual, mostly abstract patterns. Garnering high praise for her achievements Fukumi was certified as a holder of important intangible cultural properties in 1990, and was awarded the 30th Kyoto Prize in 2014.
For many artists and designers of the Art Nouveau period, Japanese art was an important source of inspiration. The influence can be seen in the adoption of motifs, elements of style and techniques.
To highlight the lightness and colouring of the textiles we designed spatial installations that refer to japanese constructions which allow the visitors a direct view on to the kimonos' beauty and creation.
Objects, photographs, paintings and graphic art of the museums collection connect this Japonism with the work of Fukumi and Yoko Shimura..
Curators: Anna Grosskopf, Soonhee Yang, 2015
www.broehan-museum.de